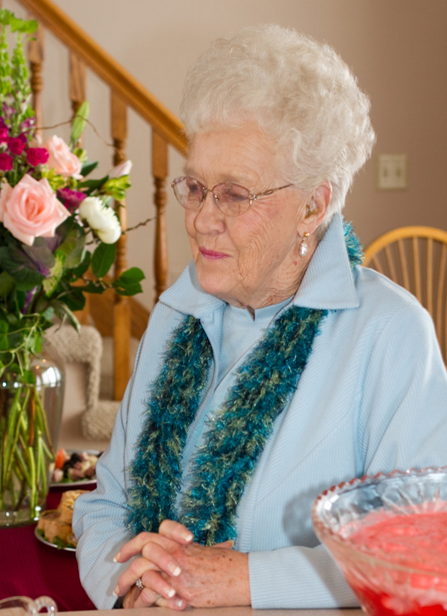 Dortha Lea McIntosh, age 89, of rural Neola, Iowa passed away on Sunday, September 6, 2020 surrounded by family.
Dortha Lea was born January 11, 1931 on the Thomsen family farm southwest of Beebeetown, Iowa to the late Chris and Dollie Thomsen. She attended Fairview Country Elementary School one mile north of where she was born. She graduated from Missouri Valley High School in 1949. After graduating high school, she worked at World Insurance and lived in Council Bluffs, Iowa where she met and married Bernard McIntosh on May 24, 1953. From this union, they were blessed with two sons and one daughter and were married for 67 years. Dortha Lea enjoyed gardening, crocheting, needlepoint, traveling (visiting all fifty states over the years) and enjoying her family and close friends.
Dortha Lea was preceded in death by her parents Chris and Dollie (Johnsen) Thomsen, Three sisters Lucille Meadows, Leora Anderson, and her twin sister Donna Mae Fountain.
Dortha Lea is survived by her husband Bernie McIntosh, and her three children and their spouses; Kenny McIntosh (Sandy) of Missouri Valley, Ed McIntosh (Pat) of Beebeetown, and Vicki White (Lin) of Beebeetown. Six Grandchildren, Tami McIntosh, Chris McIntosh (Lisa), Dana McIntosh (Mark), Justin McIntosh (Kelly), Sarah Greene (Justin), and Jessica Wiggins (Jeremy) with thirteen Great Grandchildren.
Visitation will be held at Hennessey Funeral Home in Missouri Valley, Iowa on Wednesday, September 9, 2020 from 6:00 p.m.- 8:00 p.m. with a private family graveside service.