View Janeen's service here:
https://boxcast.tv/view/janeen-barrett-eruc0cvmnsutyfv0n0ft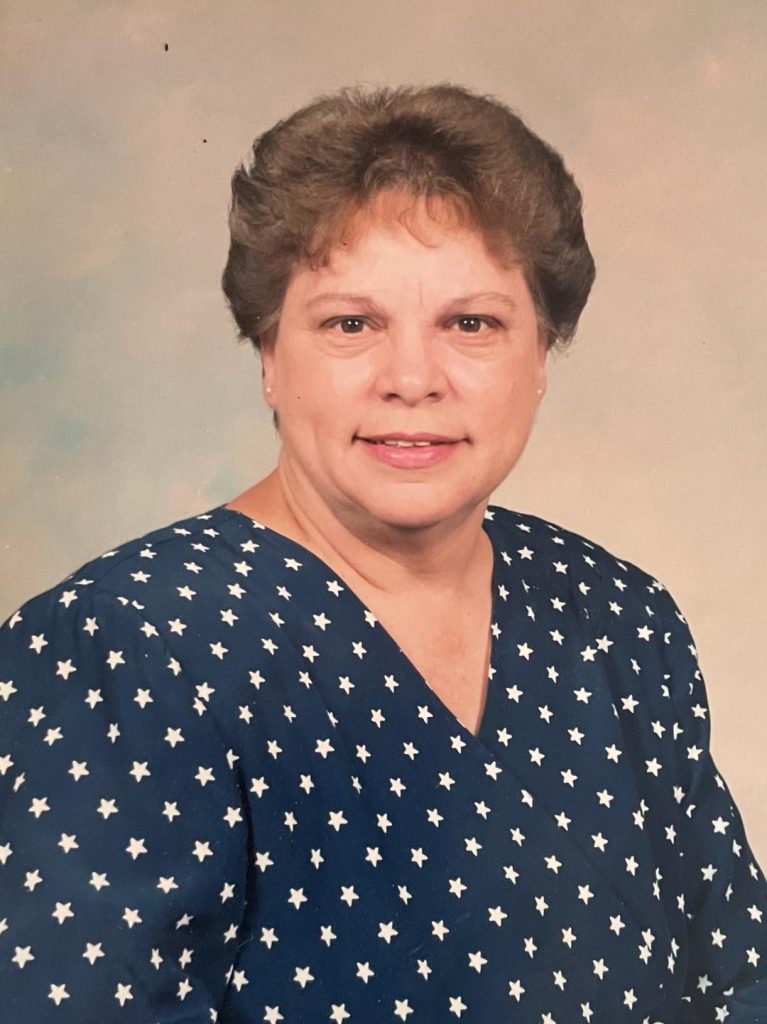 Janeen A. Skinner (Barrett), age 84 of Missouri Valley, IA passed away Saturday, September 24, 2022, at Azria (Longview) Nursing Home in Missouri Valley, Iowa. Janeen was born November 6, 1937, to Melvin M. Skinner and Lelah Skinner (Fouts) in Missouri Valley, Iowa. She raised six children by herself with help from family and many friends in which she was very blessed with. Janeen worked for Culligan Maytag for 35+ years. She married Bud Barrett on September 8, 1998 and added two more girls to her family. She was highly active in the church. She loved to laugh, paint pictures, eat ice cream and just loved life in general.
Janeen is preceded in death by her parents, husband Bud, brothers: Gene, Jack and Dale, and sister Julia.
She is survived by her children: Gregg Kearney (Kalpana) of Cedar Rapids, IA, Rick Kearney of Wisconsin, Bill Kearney (Jami) of Wausa, NE, Kim Kearney (Christensen) and Pat of Pisgah, IA, Julie Kearney (Hughes), Kelly (Kearney) Rodewald, Dottie (Barrett) McHugh and Rod of Woodbine, IA, Katie (Barrett) Wehring and James of Houston, TX. Grandchildren: Brandi, Daniel, Lucas, Stephen, Jordan, Boston, Payton, Amisha, Kiran, Pryia, Jacob, James, Sydney, and Eli. Great Grandchildren: Kaden, Roman and Thea, nieces, nephews, cousins, and many friends.
Visitation will be held on Tuesday, September 27 from 5:00 until 7:00 p.m. at the Hennessy Funeral Home in Missouri Valley, Iowa.
Immediately following the service, the family would like to invite everyone to a time of lunch and fellowship at the Christian Church in Missouri Valley.
In Loving Memory Of Janeen Ann Barrett
Born November 6, 1937 Missouri Valley, Iowa
Entered Into Rest September 24, 2022 Missouri Valley, Iowa
Funeral Service 11:00 a.m., Wednesday, September 28, 2022
Christian Church
Missouri Valley, Iowa
Officiating Pastor Matt Zingraf
Musical Selections
"The Old Rugged Cross" "How Great Thou Art"
"In The Garden"
Casket Bearers
Daniel Christensen Lucas Christensen
Boston Widen Stephen Widen
Jordan Widen
Final Resting Place
Calhoun Cemetery Missouri Valley, Iowa (At A Later Date)
I'M FREE Don t grieve for me, for now I m free I m following the path God laid for me. I took his hand when I heard him call I turned my back and left it all. I could not stay another day to laugh, to love, to work or play. Tasks undone must stay that away. I found that peace at close of day. If my parting has left a void then fill it with remembered joy. A friendship shared, a laugh, a kiss, ah, yes these things I too will miss. Be not burdened with times of sorrow I wish you the sunshine of tomorrow. My life s been full, Iv e savored much, good friends, good times, a loved one s touch. Perhaps my time seemed all to brief, don t lenghten it now with undue grief. Lift up your hearts and share with me God wanted me now: He set me free.