Jenae Elizabeth Hays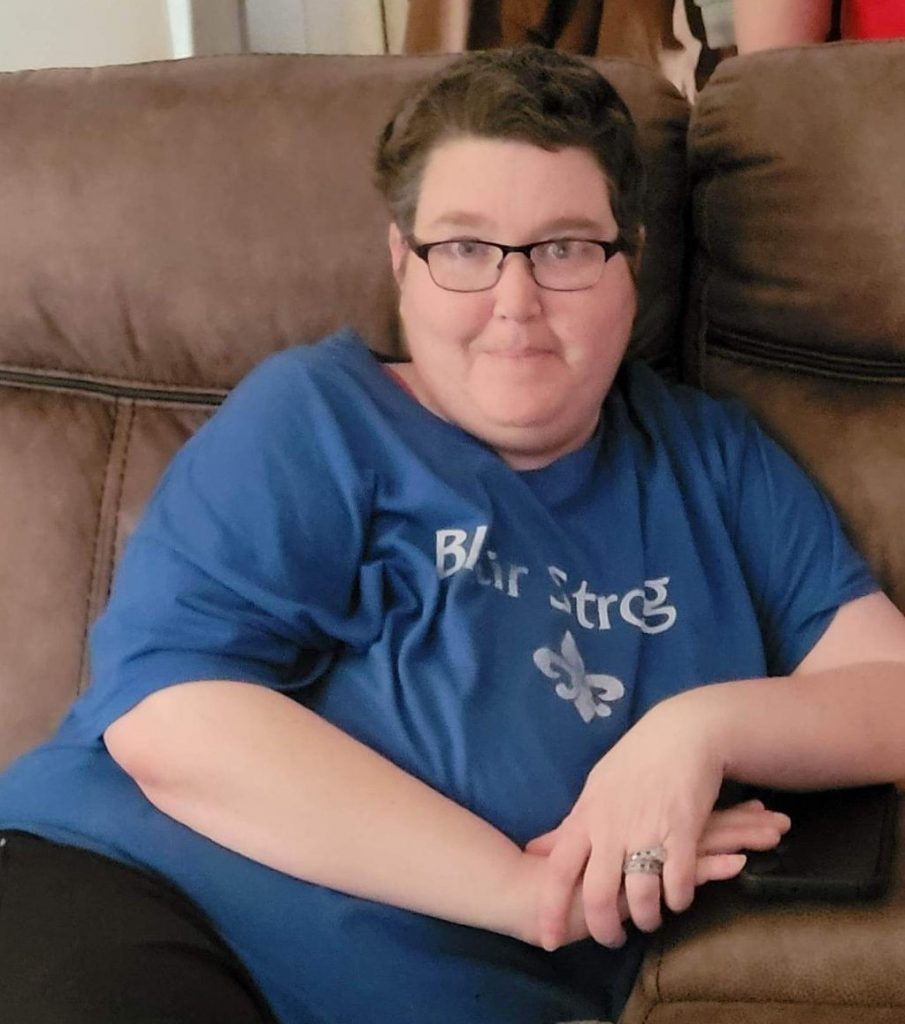 Jenae Elizabeth Hays age, 42, of Blair
Nebraska peacefully passed away at her home on Wednesday, December 21, 2022, with
her mother Susan by her side after a lengthy battle with cancer. Jenae was born on August 30, 1980 to Susan Donelle (Adams)
Allen and Ronald Ray Allen Jr. at Community Memorial Hospital in Missouri
Valley Iowa.
Jenae spent her life enjoying her hobbies of drawing and color crafting. She also enjoyed collecting dream catchers with Native American art, and sugar skulls and collecting various types of artwork with dragons on them. One of her greatest accomplishments was coaching many youths in the Blair Nebraska Special Olympics.
Jenae was the proud mother of 4 amazing
children which she will continue to watch over through her spirit of life she
had given them. Her wonderful children are Madison Sue Ann, CJ William, Dakota
Rose, and Dominick James. The four children all have wonderful memories of
their loving Mother.
Jenae leaves here on this earth her mother Susan D Kuhn of Blair Nebraska, her sister Laurie Jean (Andrew) Nott of Gilman Iowa, her brother Troy Donald Marasco (Tabitha) of Kimballton Iowa, her 2 nieces Dawn and Ellie Marasco of Missouri Valley Iowa Her nephew Andrew Allen of Gilman Iowa, aunt Janet (Dale) Anderson of Missouri Valley Iowa, and her grandmother Rose (James) Sell of Modale Iowa. She also has many more cousins, aunts, and uncles along with many friends as well.
Jenae has left her earthly body behind to
join her loved ones preceding her in passing. Her dear father Ronald Ray Allen
Jr., her Grandfather Donald Lee Adams, her Grandmother & Grandfather Norma
Jean Allen and Ronald Ray Allen Sr., her uncle Phillip Lee Adams.
Jenae has passed from her earthly body to be with her Lord above and free of the pain in this world. Jenae will be missed by her family and all whom lives she touched.
In Loving Memory Of
Jenae Elizabeth Hays
Born
August
30, 1980 Missouri Valley, Iowa
Entered Into Rest
December
21, 2022 Blair, Nebraska
Celebration of Life
Service
11:00 a.m. Saturday,
January 21, 2023
First Lutheran Church
Blair, Nebraska
Officiating Pastor
Glen Thomas
Music Selections
"My
Sister" "Bye, Mom"
Honorary Bearers
Dominick
Dakota
CJ
Madison
Final Resting Place
Evergreen Cemetery
Missouri Valley, Iowa
(At A Later Date)