Maryalice (Powell) McKain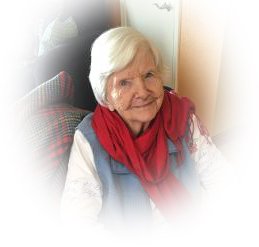 https://boxcast.tv/view/maryalice-mckain—rosary-303960
https://boxcast.tv/view/live-broadcast-986110
https://boxcast.tv/view/maryalice-mckain—mass-520419
Maryalice (Powell) McKain
October 17, 1927-April 29, 2021
Maryalice was preceded in death by her parents Wilbur and Aileen (Tovey) Powell; husbands Jack McKain and Dick Coyle; sister Janice (Gene) Benson; and siblings in every sense Regina (Bev) Green, Bill (Betty) Powell, Rose (Everett) Harmon, Joe (Marilyn) Powell, Betty Jean (Zip) Zipfel and Jerry Powell.
She is survived by siblings Don (Genelle) Powell, Jean (Ron) Koenig, and sister-in-law Moya Powell; four sons Jeff, Tim, Matt (Vic) and Jim (Kathy); thirteen grandchildren Colleen (Mike), Heather (Scott), Becky (Tom), Aaron (Allison), Shannon (Blake), Pat (Bridget), Maggie (Tadum), Laurie (Aaron), Ryan, Kylie, Stephanie (Dave), Greer and Blythe; nineteen great-grandchildren; and a large extended group of family and friends.
She was always active at church and in a variety of volunteer communities. She enjoyed reading, playing bridge, cooking, travel, and spending time with family. She enjoyed work life which included social work and market research. In retirement she helped coordinate disaster relief efforts for the American Red Cross all around the country. Her sparkling blue eyes could shoot lightning bolts on demand.
Visitation will be from 3:00 p.m. until 7:00 p.m. on Tuesday, May 4, 2021 at St. Patrick's Catholic Church with a rosary at 7:00 p.m.
Mass of Christian Burial will be at 10:30 a.m. on Wednesday, May 5, 2021 at St. Patrick's Catholic Church.
Interment will be at Mount Carmel Cemetery in Missouri Valley, Iowa.
In lieu of flowers, Memorials to Serene Health Care or The American Red Cross.
The services will be live streamed at www.hennesseyonline.com
Family has requested that all attending do wear a mask.
Link to Rosary below:
https://boxcast.tv/view/maryalice-mckain—rosary-303960
Link to Mass below: