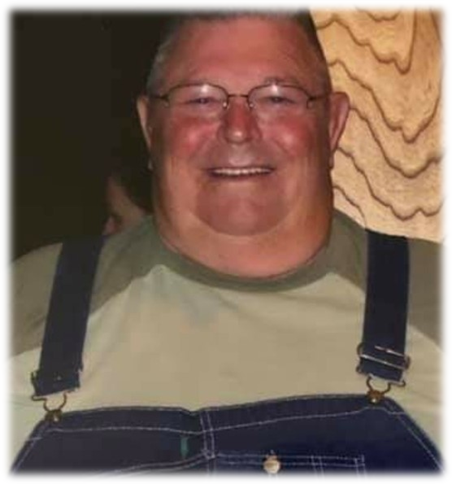 Charles (Charlie) Douglas Waite age 81, of Missouri Valley, Iowa passed on Thursday, November 5th, 2020 at Community Memorial Hospital in Missouri Valley, Iowa. Charlie was born May 11th, 1939 in Woodbine, Iowa to John Darrell and Doris (Towne) Waite. He graduated from Missouri Valley High School Class of 1958. Charlie married Connie Jean Bair on July 9th, 1966 at the Missouri Valley Church of Christ in Missouri Valley, Iowa. To this union three children were born, Anna (Allen) Andersen, Christina Waite, and Douglas (Heather) Waite. Through the years Charlie worked in Construction as a Heavy Machine Operator. Then worked for the City of Missouri Valley where he retired in 2008. Charlie loved his family and friends. Charlie enjoyed fishing, camping, hunting, darts, bowling, pool, cards, and farming. He was very active in the Eagles Club in Missouri Valley which he was president of the Eagles in 2009 and 2010. Charlie was a loyal husband, the best dad three kids could ever ask for and he was a man who never met a stranger, He also kept people smiling and laughing with a great sense of humor. Charlie loved to spend time with his family and friends, especially his grandkids. He loved traveling to see family and spending time with them. Charlie and Connie were always active with Darts and Pool. They enjoyed traveling to all the different places to play. Charlie was full of life and always put smiles on people's faces.
Charlie is preceded in death by his parents, Darrell and Doris Waite, mother-in-law and father-in-law Deloma and Lloyd Bair, Brother Dale Waite, Sister Kathleen, sister-in-law and brother-in-law Shirley Mae Jackson and Harry LaVerne Jackson, brother-in-law Charles Abkes.
Survivors include his beloved wife Connie of 54 years, Daughter Anna and her husband Allen of Bloomfield, New Mexico. Daughter Christina of Missouri Valley, Iowa. Son Douglas and wife Heather of Missouri Valley, Iowa. Sister Phyllis and husband Dale Schwechel of Austinville, Iowa. Brother-in-law Bob Bair and wife, Lyn of Blair, Nebraska. Sister-in-law Linda Waite of Spokane, Washington. Grandchildren Isaiah, Lavon, and Louis Waite. Natasha and husband Shawn Mahoney. Chenisse, Derek, Destiny, Grace, Ian, Lucas, and Ruth Andersen. Great-grandchildren Micah Mahoney, Violet Andersen, Rosemary Cabrera, Benjamin Andersen-Twyman. As well as many Aunts, Uncles, nieces, nephews, cousins and several close friends that he loved very much. T
he family will be having a celebration of life at a later date.
The family will direct memorials. Please send to 119 George Street, Missouri Valley, IA 51555